Executive Director's Blog
Date: April 30, 2013
Pop Warner Scholastic Banquet in Boston

Like the rest of the nation, we watched with unspeakable sadness at the events that unfolded in Boston around the Marathon. We are fortunate that none of our members were directly affected and our hearts go out to those families who lost loved ones and those dealing with life altering injuries.
Pop Warner members from various regions have expressed concern about traveling to Boston for the Scholastic Banquet on May 24 and 25. We want to assure you that we are doing everything possible to make sure our event is safe for our young athletes and their families. We will proceed with plans to host our event in Boston at the Boston Marriott Copley Place, and hope it will be a weekend of celebration for our young scholar-athletes and their families.
For this event, as in all matters, safety is our top priority. We are working closely with government and law enforcement officials to provide a safe, memorable event for the Pop Warner community. We have been in contact with Pat Moscaritolo, President & CEO of the Greater Boston Convention & Visitors Bureau, who passed along the following statement:
The message from our Governor and our Mayor has been that Boston is open for business and that the Back Bay is back as strong as ever. All our hotels are open as are all businesses and restaurants on Boylston Street with the exception of the Forum Restaurant. The outpouring of residents, area visitors from across New England and the country, and convention and meeting delegates has been remarkable. This past weekend Boylston Street and the Back Bay experienced two conventions that set new attendance records as delegates came in record numbers. Last week a Choral Group of 153 high school students from North Carolina came to Boston. They had a remarkable experience while here and those young people wanted to give something back to Boston and came up with ideas and initiatives to help those injured on Marathon Monday. Their actions were just one example of the resiliency of Americans of all ages.
On that note, Pop Warner will be hosting a 50/50 raffle during the Banquet with proceeds going to The One Fund, which was set up by Boston's Mayor Thomas Menino and Massachusetts Governor Deval Patrick to help the people directly affected by the Boston Marathon tragedy.
We hope that our Pop Warner family will come together in Boston to celebrate our young scholar-athletes and special honorees for their athletic and academic achievements. We encourage you to attend the Banquet and spend the weekend in this beautiful, historic city.
For more information about the 53rd annual Scholastic Banquet, please visit our Scholastic Banquet website. The page has details about the event, accommodations and things to do while visiting Boston.
Also, stay tuned to our Facebook page in the next couple of weeks for an announcement of the professional athletes and honored guests who will be joining us at the Banquet.
I look forward to seeing the Pop Warner community come together in Boston in May.
.................................................................................................................................
Date: March 1, 2013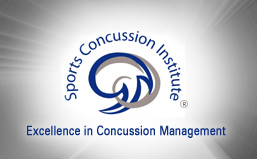 Our Number One Priority: Player Safety!

Three weeks ago, Pop Warner hosted an important meeting in Indianapolis. The subject of the meeting was concussions in sports.
We gathered senior level executives from a number of organizations, including the NCAA, the National Council of Youth Sports, National Federation of High Schools, American College of Sports Medicine, USA Football, the NFL, US Lacrosse, USA Hockey, US Youth Soccer, the Sports Concussion Institute, and the North Shore Medical Group, to discuss concussions - an issue that impacts athletes across sports at all levels.
We reviewed the extensive media attention that concussions have received and analyzed the latest evidence-based concussion research. We then split in to groups to discuss the facts and explore how we can collectively act to make our sports safer for our players.
Several working committees were formed, each of which will work to create initiatives to improve player safety. In Atlanta on May 10th, the 7th Annual National Summit on Sports Concussions will take place, and our working committees will meet the next morning to present their work to the larger coalition that met in Indianapolis. This issue is so important to us that Pop Warner is the lead sponsor of the Summit.
Player safety is our number one priority at Pop Warner, and we are committed to making the game as safe as possible for our young athletes. This cause is an important undertaking, and one that Pop Warner is proud to be helping to lead.
Our goal is to provide fact-based research and information that will help every sports organization make the game safer for its athletes.
.................................................................................................................................
Date: November 7, 2012
"People Helping People" in a Time of Need!

Sandy was a monster storm! When the eye of Hurricane Sandy crossed the coast of southern New Jersey, the radius of Tropical Storm level winds extended below the tip of Florida to the Maritime Provinces of Canada, and as far west as Wisconsin.
On a more local level, Sandy caused immeasurable damage to New Jersey, New York Connecticut, and several other states along the Eastern seaboard. Numerous portions of New Jersey are still without electricity today, nine days later, and are subject to gas rationing.
But, just like the old adage, "Every cloud has a silver lining," a natural disaster like Sandy brings out the best of human nature, too. All of us in Pop Warner talk regularly about teaching and learning the values of teamwork, discipline and determination. Similarly, we speak of being a family.
Last weekend, while many people were displaced, or didn't have water or food, a Pop Warner team from Hyde Park, NY, drove down to play a Regional play-off game with Asbury Park Pop Warner. The game had to be relocated due to field damage, and was played in Howell, NJ. After the game, as an unexpected surprise, the Hyde Park Pop Warner folks donated three truckloads of water, canned and packaged food and pet food to the local residents who were either displaced or had lost power and water.
That's what family and teamwork is all about, especially in Pop Warner. Even more than on the football field or on the cheer mat, it's about people helping people. It's a wonderful, heartwarming story, and an important message for us adults to keep in mind, and for us to teach our young scholar-athletes.
.................................................................................................................................
Date: August 7, 2012
Welcome to the 84th Season of Pop Warner Football, Cheerleading & Dance!

Pop Warner has been providing a world-class youth football, cheerleading and dance experience for over eight decades now, and along the way we've had to make some changes in order to continue our commitment to safety. Both football and cheerleading have evolved over those decades, and Pop Warner will continue to help lead that evolution at the youth level.
In June, we held our annual Pop Warner Medical Advisory Board meeting. With our board of experts including neurosurgeons and sports medicine doctors, we decided that it was time to change some rules in order to provide a safer practice experience to our young football players. With input from regional and local administrators and coaches, we instituted two new rules in 2012 that limit contact in practice and will reduce the speed of head-to-head contact drills in practice.
Research shows that more young players are getting hurt in practices than in games so we want to make sure that practice time is spent focused on fundamental football skills and that hard hits are minimized. We are borrowing the American Football Coaches Association's mantra, "Get the head out of football." Here are more details about the 2012 rule changes.
With this announcement, Pop Warner becomes the first organization at any level to limit contact practice time and as such, we've continued our commitment to be at the forefront of safety and concussion awareness efforts. In our redesigned website we've also included a section dedicated to safety issues including concussion awareness, hydration, training techniques, injury prevention, risk management and proper equipment. This section was designed to make it easier for you to find the information you need about these important issues. Please take some time to check it out.
As we embark on this new season, we hope these new safety measures will help protect our young athletes and provide valuable information to our volunteers, coaches and administrators. Best of luck to all of our athletes and teams as we enter our 84th season! Be safe & have fun!
.................................................................................................................................
Date: October 4, 2011
What's Your Ultimate Goal for the Athletes You Coach?
If you're passionate about coaching, which a great many of us are, add a book to your own required reading list – Joe Ehrmann's "Inside Out Coaching – How Sports Can Transform Lives." Joe is a fascinating person, and his book will make you look closely at yourself and your personal motivations.
He presents things in simple format, but your answers to his questions require some deep soul searching if you're candid with yourself. It made me think back to a group exercise we did in one of my classes in college. Think about your personal characteristics – which characteristics do you see in yourself, but other people don't see? What do you think other people see in you that you don't see in yourself? In an ideal situation, what you transmit to others is the same as what you see in yourself.
In Joe's book, he asks some pretty simple, yet thought-provoking questions – Why do I coach? Why do I coach the way that I do? How do my athletes feel to be coached by me? You may sincerely believe that you're acting one way, but your young athletes may see an entirely different person than what you think you are.
For me, the most important question is what is your ultimate goal for the athletes you coach? If it's merely winning their next game, you need to think much bigger, longer and broader. Just as your players, cheerleaders and dancers probably had mandatory reading over the summer, make "Inside Out Coaching" mandatory reading for yourself.
I truly hope that you, and more importantly, your team/squad are having an awesome, fun season!
.................................................................................................................................
Date: September 1, 2011
New Season – a Perfect Time for a Fresh Start!
Your first games of this new season have probably already been played, and hopefully you're off to a fun start! Our feedback at the National Office has been overwhelmingly positive.
Two items that are timely and important for all football coaches and administrators – the amount of contact allowed at practices, and profanity.
We've issued a very strong recommendation that contact at practice be limited to a maximum of one-third of your practice time. An increasing amount of the current research into concussions shows that more serious and longer-term effects may be due to the cumulative amount of head contact over time. Added to that, we know that more injuries occur at practice than in games due to the simple fact that your team practices for more hours each week than you play in a game. So, for the long-term welfare of your young athletes, cut back on the amount of time spent on contact drills and scrimmages. It's working for NFL and college teams – it will work for your Pop Warner team, too!
The one noticeable negative trend we've heard so far this season is an apparent increase in profanity – from parents as well as coaches. Mark Twain put it well, "Profanity is an ignorant person's way of being emphatic." There's no need to use profanity to make a point. You can make your players understand you without swearing, and, as a youth-serving volunteer, you should work hard to eliminate profanity yourself, as well as from your other coaches, and any spectators. It has no place in youth sports, and is specifically forbidden in our Pop Warner Coaches Code of Conduct, S10 "Not use abusive or profane language at any time."
Both issues deserve your immediate attention – keeping your players safe, and shielding them from vulgarity.
.................................................................................................................................
Date: July 7, 2011
Deadline for 2011 Pop Warner Coaches Training Now September 1st
With our transition to the American Sport Education Program (ASEP) online coaches training programs, and the time required of our staff in editing and writing for these Pop Warner-specific courses, we're extending our deadline for taking our coaches training to September 1st for this year only.
We're excited that, for the first time, our coaches will all be taking Pop Warner specific and Pop Warner branded online training programs.
Pop Warner's coaching education certificate lasts three years. All new head coaches for the 2011 season are required to satisfy Pop Warner's mandatory coaching education requirement by September 1. Any approved Pop Warner coaching education course completed this year or in the past two years will satisfy the coaching requirement.
To learn more about this year's ASEP program, and to be notified of when the course will be available for the 2011 season, please visit www.PopWarnerCoaching.com.
Please also help us spread the word about this announcement. Thanks for your assistance and all that you do for Pop Warner!
.................................................................................................................................
Date: July 7, 2011
The 2011 Pop Warner Season is Rapidly Approaching!
It's time for your final preparations for this Pop Warner season!
With that in mind, we have some really timely, exciting news. We had a fabulous 51st Annual Scholastic Banquet, and we're working with American Sport Education Program (ASEP), who is a new Online Coaching Education Provider of Pop Warner.
Additionally, we had a very productive meeting of our Medical Advisory Committee, and, as a result, we're now working with the Center for Injury Research and Policy at Nationwide Children's Hospital to survey our Midget level team and generate injury data for an important national survey.
Chicago proved to be a great location for our first-ever Awards Dinner in the Midwest. Thirteen hundred scholars, parents, volunteers and adult award recipients enjoyed great camaraderie, and we presented $110,000 in college scholarship funds to our top scholars. In May, 2011 we'll be back at Disney World, but in a different location, the Yacht and Beach Club Convention Center.
And really exciting news – our new online coaching education provider, ASEP, will be launching the first-ever Pop Warner specific cheer coaching and, separately, football coaching education programs. Both courses will be branded as "Pop Warner" and both will have information specific to Pop Warner – a big breakthrough in helping to train our coaches! ASEP will be launching an initial course offering in football and cheer this season, with more enhancements coming in 2012.
In 2010, we assembled our Medical Advisory Committee, which is currently made up of three eminent neurosurgeons and a renowned orthopedic surgeon. Two weeks after our Awards Dinner, we spent a full, very productive day with all of them in suburban Chicago planning out some next steps in our campaign to raise awareness of concussions and to plot next priorities for the important work led by this Committee.
Finally, for the young football players in your program, there's a great football book for young readers coming out in August. Quarterback Season, by Fred Bowen, is written for primarily 8-12 year-olds. It's the story of a football player's season – with the trials and tribulations always involved in a full season. There are some excellent life lessons as well as football action to keep your players' attention.
Get ready for a super Pop Warner season! Coming soon with all the excitement and the tremendous fulfillment of working with our young scholar-athletes!
.................................................................................................................................
Date: April 18, 2011
Pop Warner's Proudest Time of the Year!
All of us in Pop Warner are proud of the on-field accomplishments of our young cheerleaders, dancers and football players in their season. But this time of the year is when we get to demonstrate the program that makes Pop Warner unique.
We recently named our 2011 All-American Scholars! At our 51st Annual Awards Dinner in Chicago next month, we will honor a number of those very special scholar-athletes.
Candidly, seeing the achievements of those young people makes me feel incredibly proud. They are such fabulous examples, they're so proficient, and such paragons, I'm in awe of them. Having attended two of our Regional Scholastic Banquets, I got that same feeling, but the National recognition really reinforces our stringent academic standards. Trite as it sounds, they are truly the best of the best.
Being able to name them, cheer for them and, in some cases, provide college scholarship funds, is tremendously rewarding for all of us – local Pop Warner volunteers, League Administrators, Regional and National Staff. For our corporate Partners, attending our Awards Dinner not only shows them the other side of our program, but they also find it tremendously moving.
Several years ago, one of our adult award recipients was Drew Bledsoe, then quarterback of the New England Patriots. As the resume of one of our top Scholars was read, Drew leaned over to me and said, "He's only thirteen, and he's already done more than me!" To say it's a tremendously impressive group of young people is a serious understatement.
I'm proud to be around them, to meet them and to be able to honor them. Seeing them makes me know that our country will have able, accomplished leaders in the future, and, as previously stated, makes me very proud to be a small part of the process.
Hope to see you in Chicago on May 27th and 28th so you can honor them, too!
.................................................................................................................................
Date: November 5, 2010
Reflecting Back on an Amazing Journey
It's that exciting period of the Pop Warner season -- Regional play-offs in football, Regional Championships fast approaching in Cheer and Dance as well as football. As adults, take a look through your young athletes' eyes -- it's almost like Christmas.
Also, as adults, we have to keep it all in perspective. Remember that only one team wins in any game, and only a few squads place in cheer and dance, so support your team/squad as much as you can, but help teach our young participants that it's not all about winning. Encourage them to think back over this season -- all the hard work they put in as a team, the new friends they made, and how fulfilled they feel to have made it this far.
Have a wonderful time with your child, your team, your squad, and know that, no matter the outcome, it's been a wonderful experience for the athletes.
.................................................................................................................................
Date: May 10, 2010
Exciting National Events Rapidly Approaching
Even though it's currently the off-season in Pop Warner, it's certainly been busy around our office!
Since the first of the year, we've hosted the Adrenalyn Bowl, testified at a House Judiciary Committee Hearing in Houston, held our National Meeting, staged the ESPN the Weekend Pop Warner Flag Football Jamboree, and had six Regional Meetings. And lots more to come!
On May 27th and 28th, just before our 50th Anniversary Awards Dinner, we're hosting the first-ever Pop Warner National Convention in Philadelphia! We'll have one and one-half days packed with informative presentations for Pop Warner administrators, cheer/dance coaches and football coaches. At most time slots, we'll have multiple teaching tracks simultaneously.
Our National Staff has been hard at work, and we think we've got great presenters who will hit all the important, hot topics.
Then, on Friday evening and Saturday morning, we have the very sincere pleasure of honoring some of our Academic All-American Scholars at our two "Tributes to our Scholars." And that all culminates in the Awards Dinner on Saturday night, May 29th.
The Awards Dinner will be held in the Pennsylvania Convention Center. The pre-Dinner Reception will actually take place in what was the original train shed of the Reading Terminal – it's a spectacular setting!
Can't wait to see a lot of you here in our backyard – learning, celebrating our Scholars and enjoying our 50th Anniversary Awards Dinner with lots of our Pop Warner family.
.................................................................................................................................
Date: November 23, 2009
Dealing with Adversity
All of us talk regularly about the positive values we learn through sports – especially in team sports. Discipline, determination and teamwork are some of those values and sports is a wonderful way to learn them.
But there's another, less recognized asset that we learn in sports – dealing with adversity. In the long run, dealing with adversity may be even more important to learn. One of the realities of life at any age is that "stuff happens." A team mate gets injured, the ball takes a bad bounce, or an Official errs on a call. Sports participation teaches all of us that life still has to go on.
Vince Lombardi put it very well, and, although his words refer to football, they are just as applicable to any other sport, and to life in general. He said, "In football, you're going to get knocked down. It's what you do after that that matters!"
All of us get knocked down – on the field, in personal relationships, in business – it's how we respond to those knock-downs that matters. If we learn that in a controlled environment like the sports fields or gyms, it's an important growing process in a more closed, supervised atmosphere.
Yes, it's certainly heart-wrenching to lose a close game or cheer competition. It's painful for the young participants and their families, but the young athletes are remarkably resilient. Much of that resilience comes from their sports experience.
What a vital lesson that serves them well throughout their lives. Not a fun lesson, but incredibly important.